Department of Electrical Engineering, Camellia Institute of Technology organized a two day National Conference entitled to 'National Conference on Recent Trends in Emerging Science and Technology (NCRTEST 2016)' from 29-30 March, 2016 in collaboration with 'International Journal of Scientific and Engineering Research (IJSER)' and 'Institution of Engineers (INDIA), IEI'.

The conference was inaugurated by Eminent Teacher and Researcher Prof. (Dr.) Ajay Roy, Director, IIEST, Shibpur, Howarah,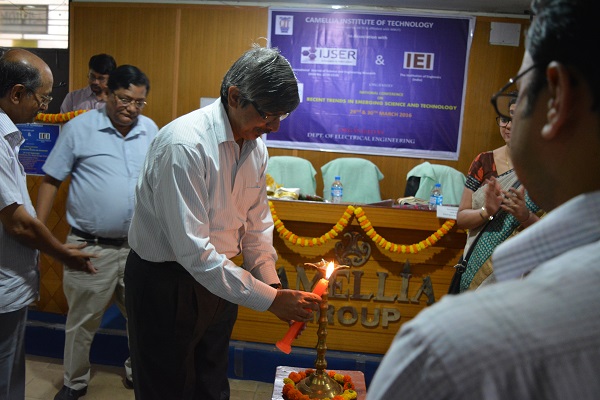 India and Prof. (Dr.) Basab Chowdhury, Vice-Chancellor, West Bengal State University, India as our Chief Guests.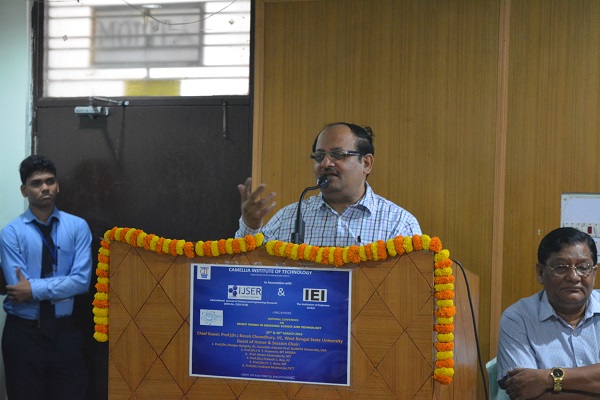 The objective of NCRTEST 2016 was to motivate students, scholars but also for academicians in the field of Science and Technology bringing together with their expertise to interchange the research ideas.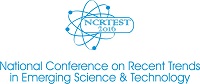 The Papers are encouraged on Automotive and Manufacturing Engineering, Architecture Engineering, Industrial Engineering, Aeronautical Engineering, Electrical & Electronics Engineering, Computing, Data Mining, Computer Software and Application, Energy, Signal Processing, Image Processing, Communication, Networking, Internet and Worldwide Web, Information Technology, System Engineering, Mechanical Engineering, Power Engineering, Renewable Source, Robotics, Chemistry, Physics, Forestry, Earth and Life Sciences, Water Resource engineering etc. including all other areas of Science and Technology.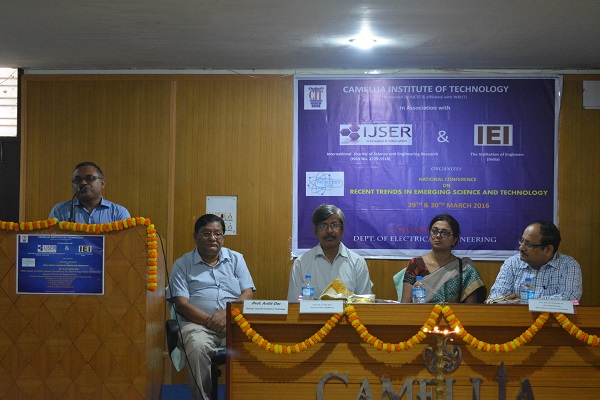 Prof.(Dr.) Ranjan Ganguly, Jadavpur University, Adjunct Associate Professor, Dept. of Mechanical and Industrial Engineering, University of Illinois, Chicago, USA delivered a keynote lecture on "Healthcare for everyone: Low-cost paper-based micro-fluidic devices" in the special session on second day.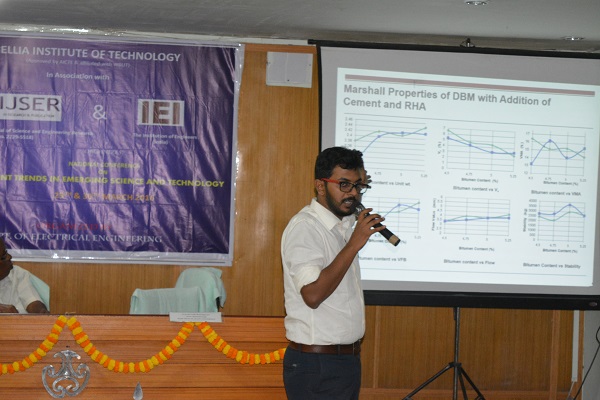 Prof.(Dr.) Prokash C. Roy , Jadavpur University also delivered a keynote speech on 'Recent trends and technological development in energy from wastes'.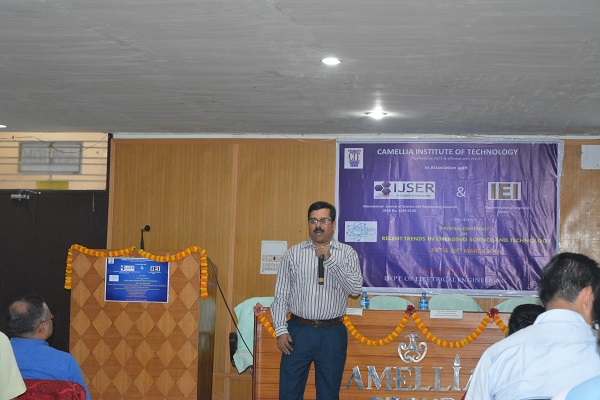 The organizing committee, NCRTEST 2016 received Fifty Eight papers from different universities like Jadavpur University, Calcutta University and several Engineering Colleges in India and Fifty Five papers has been presented in the said symposium by respective authors.  All the accepted papers would be published in IJSER with ISSN: 2229-551 .