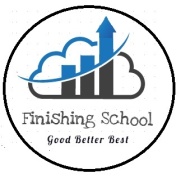 FINISHING SCHOOL
CAMELLIA INSTITUTE OF TECHNOLOGY
Vision
The Finishing School is pledged to Camellia Institute of Technology for producing the Global level competent and skillful sources with innovative thoughts to face the challenging future by maintaining Indian values, from beginning to end for handling the professional perspectives by giving them an environment in their study period to make them feel their actual contribution in Career Building as well as for the growth of the Nation Building. To organize professional seminars in order to enhance the students with knowledge from and about Industrial, Commercial and Professional sector.
Mission
-->Bridging the gap between the needs of the Industry and Skills of the Students.
-->To develop confidence in the students through curricular, co- curricular and extra-curricular activities.
-->To conduct seminars, workshops and guest lecture to keep the students active throughout the course.
-->To promote career counseling by organizing guidanceby senior corporate personnel & professional Motivators.
-->Providing requisite training to students in the area of Personality Development and Communication Skills.
-->To equip with competence among the students through internship and pre-placement training.
-->To collaborate with industry for Live Projects, Research work, Workshop or any Academic Alliance, Industrial visits with many Industrial Organizations of repute.
Panel of Trainers
Campus to Corporate Initiative
(A Driving Process for A Career of Excellence)
Odd Semester, 2016
A.K. Ghosh
Chief Coordinator
EMPLOYABALITY SKILLS

PROGRAMMES

FOCUSED OBJECTIVES

WEEKLY CONTACT HOURS

1ST

3RD

5TH

7TH

Business Dynamics

Campus to Corporate

Etiquette, Goal Setting and Time Management
Industry Awareness

1hr

1hr

Interpersonal Effectiveness

Business Communication
Team Dynamics
Problem solving and creativity

1hr

1hr

English

Communicating English

Enhance Skill for English Communication e.g. for TOEFL

1hr

1hr

1hr

1hr

Technical English

Enrich level of English aptitude e.g., CAT/GATE/GRE/GMAT

1hr

1hr

Interactive English

Training for GD & PI

1hr

Aptitude

Foundation Course

Basic Physics & Mathematics for Aptitude

1hr

1hr

Advanced Course

Advanced Physics & Mathematics for Aptitude

1hr

1hr

Technology Fundamental

C, DS, C++, JAVA, OS, DBMS, Networking

Enhancement of knowledge for Software Industry

3hrs

3hrs

3hrs