It was in the year 1990, when it all started. Mr. Nil Ratan Datta, laid the foundation of an organization which within a decade took the industrial world of Bengal by storm. The organization was the Camellia Group. A name that embodies Trust, Honesty and a desire to look beyond the horizon. Beside business interests in the areas of Aviation, Hospitality, Industry ,Heath services and Real estate, Camellia Group also diversified into the world of Education

View More ...
From the Desk of Chairman

Welcome to Camellia Institute of Technology. You are about to start a new journey in your life.


View More ...
Apprenticeship Training Scheme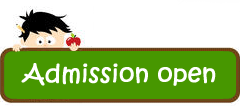 CONTACT IMMEDIATELY
TO AVAIL SCHOLARSHIP CALL AT
9007030125/119/153/172
Whatsapp: 9831944393/9434348467

DISCLAIMER
Camellia group doesn't entertain student admissions through any unauthorized external sources, including agents or representatives. Student admissions are accomplished only at our corporate office.
View More ...
Some of Our Placement 2017 Passout Batch